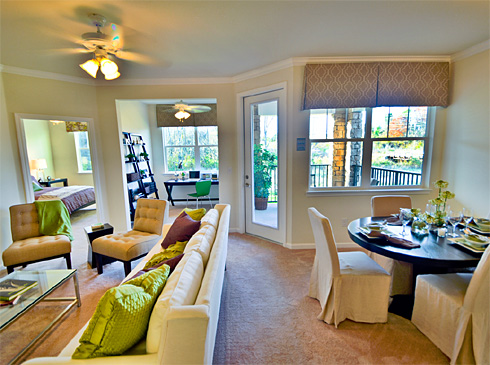 Preparing for your Long-Term Business Trip
If you've decided or have been informed that you'll be traveling for business or school for more than a few nights but several weeks or months, you may be a bit perplexed as to where to start. How do you prepare for being away from home for a long business trip? And how can you plan ahead so that your focus in on your business goals for the trip, rather than feeling disorganized or disoriented in your temporary location?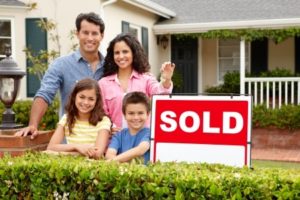 First of all, get your home ready for your trip. If your family will be accompanying you on the trip, ask a friend or neighbor to watch your home and water you plants while you're away. Give that person all your contact information in case of any emergencies. If you're not bringing your pets with you, find long-term boarding. Go to USPS.com and have your mail held until you return or have it forwarded to your temporary address.  If in the winter, leave your thermostat at 65 degrees so pipes don't freeze, and in summer turn your air conditioner to 85 degrees to protect plants and furniture. Turn off water at the main shut-off valve, unless some household items require it to remain on. Put various lights on timers so your home looks 'lived in', and make sure your security system is turned on. The more you prepare for any scenario, the less you'll worry when you're away.
Pack lightly but effectively so you have all that you need. There's nothing worse than having to buy a new wardrobe on top of all the other travel expenses, so pack smart. Recent trends include creating a Wardrobe Capsule. What is it?  A wardrobe capsule is a collection of a few essential items of clothing that don't go out of fashion, such as tops, skirts, pants and coats with each piece easily working together with the other pieces for endless outfit possibilities.  These outfits can then be augmented with seasonal pieces and accessories to change things up. Choose classic styles, neutral colors, and quality pieces that can easily be washed and worn.
Ship rather than carry on.  Use Fedex or UPS to ship essential items, clothing, toiletries, or linens rather than attempting to lug heavy baggage on your flight and pay exorbitant fees. Fedex, UPS, DHL and UShip all offer freight shipping as well (which is over 100lbs); and when it used to take weeks to deliver, now only takes days or up to a week. So don't be weighed down on your trip with excessive baggage, pack and ship, then your items could be waiting for you when you arrive.
Get ready to stay connected.  Whether traveling for your own business, your company or for school, these days its essential to be connected at all times.  Beyond your laptop and phone, make sure you're equipped with a portable charger, travel surge protector, USB multi-adapter cord, USB car charger, and (for international travel) a universal power adapter. And of course you'll need headphones and a flash drive or two.
Do research about the area prior to your trip. Find out where the schools are (if needed), where grocery stores, retail shopping including office supply stores, and recreational venues like theaters, movies houses, sports complexes, and tourism attractions are. Also find medical centers and hospitals in case there is an emergency or you have specific medical needs. If you have food allergies, make sure there are allergy-friendly restaurants and grocery stores where you can shop for approved food items. Once you have those locations mapped out, find short or long-term furnished housing that is centrally located to your needs.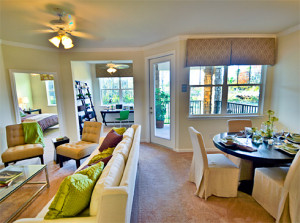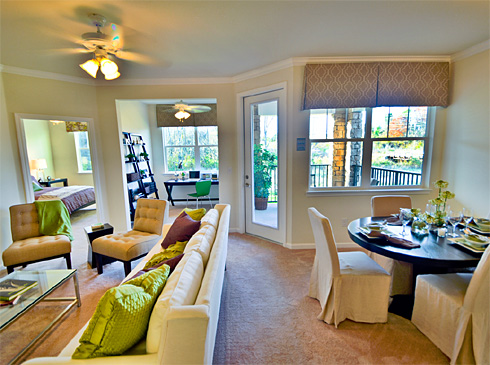 Find accommodations that accommodate you and your family's needs.  A hotel is fine for a few days but after that, it becomes uncomfortable and claustrophobic. Check out Ideal Corporate Housing for furnished, temporary apartments and townhomes with all the amenities that you could need or want. They have one, two and three bedroom furnished apartments to give your family the privacy and space they will need on a long trip. Their communities also have fitness centers, pools, clubhouses and dog parks, as well as being safe, clean and conveniently located. All the quality and well maintained furniture and housewares are provided by Upscale Furniture. With your own kitchen you can reduce costs and aggravation of eating out, with your own washer and dryer, you can save costs of dry cleaning, and with the homey feel of an apartment you will sleep better, be more productive and feel more comfortable in those essential after-hours.
And you can stay as short or as long as you need. With Ideal Corporate Housing, no need to worry about leases, excessive deposits and added fees and charges if you leave earlier or stay longer than expected. For more FAQ's about our services: https://idealcorporatehousing.com/faqs/.
Regardless of how long you'll be away, a little preparation before your trip will make all the difference of how successful and comfortable you'll be during your stay.