Our furnished apartments are the ideal choice for the traveling guest when compared to hotel accommodations. Whether it is the preparation of a home-cooked meal, the convenience of an "in-unit" laundry, or just being able to enjoy more spacious living quarters, we have become the "home away from home" destination for many frequent visitors. More benefits at affordable rates along with superior service is the reason for our growth as a company.
Another advantage over hotels is that we offer 1, 2, and 3 bedroom units for families or groups to share instead of booking multiple hotel rooms. We can arrange the beds in each bedroom to meet the guest's needs. Upon request, we can setup a bedroom as an office area with a desk/chair and whatever else is necessary for you to accomplish your tasks. It should be noted additional charges are incurred for furniture exchanges or switch outs.
Weekly housekeeping with fresh linens provides our guest(s) with privacy while also ensuring a properly cleaned apartment. Our 50 point checklist completed by our housekeeping staff during an apartment "turnaround" ensures your furnished apartment will always be "fresh" and ready upon your arrival.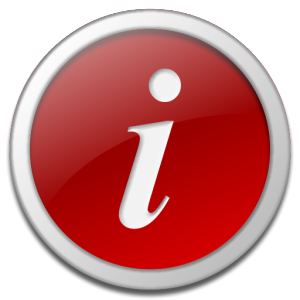 For more information, please fill out our Contact Us Form
Cost Effectiveness
Placing travelers in our corporate apartments will save your company money on lodging costs and meal expenses while providing your employee with a better living environment. When employees are traveling with their families or on a group assignment, the company can save money by booking a 2/3 bedroom apartment instead of multiple hotel rooms. A further reduction in lodging expenses is accomplished when you commit to extended stays greater than 90 days, which are non-taxable in a furnished apartment.
Flexible Billing and Payment Options
Our flexible billing software allows us to treat each customer's unique requirements on an individual basis. We can direct bill a company for their employee's lodging, bill a company credit card, or bill the guest directly. We can create a billing/payment arrangement suitable to each company. It should be noted, we accept all major credit cards (American Express, Visa, MasterCard, and Discover).
Travel Agents
Our upscale, fully furnished apartments are the ideal lodging solution for your clients. As we've continued to grow our company, we've begun to establish relationships with travel agencies throughout the United States that book corporate travel in Kentucky, Tennessee and beyond. Our ability to GUARANTEE AVAILABILITY on all stays greater than 2 days has provided travel agents with a lodging option superior to hotel accommodations (see Hotel Rates Comparison).
We offer commissions to agents making reservations with us. Another benefit of booking reservations with us is our Volume Bonus Plan. We provide additional compensation based on total room nights and revenue generated for each travel professional who sends us business. For more details, please fill out the Contact Us form or call us at 877-539-7356.
We recognize the importance of the travel agent and their relationship with their client. Let us provide the best lodging option in the US!