The Best Lodging Option in the US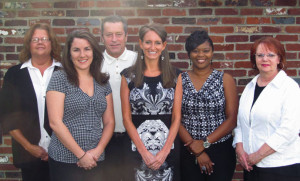 Ideal Corporate Housing, started in 2016, by a team of relocation experts with a combined experience of almost 40 years. Our sister company started in 1997, Lexington Relocation has specialized in relocation services in exclusively the Lexington KY, Fayette County and surrounding counties of Kentucky.  So we decided to branch out our services to included Bowling Green KY, Ashland, KY, Knoxville TN, Chattanooga TN, Nashville TN, Charleston, WV, Huntington, WV and beyond. We will be adding more cities and states shortly.
Our mission is to provide high quality lodging, furnished with upscale furniture, linens and housewares, for those needing temporary lodging for short or long term time periods.  Why stay in a hotel when you can enjoy the comforts home without the hassles and red tape of renting or leasing an apartment? We make your transition easier by providing you with a furnished apartment to stay for a few weeks to a few months, with a team of relocation specialists that will provide you the best guest services, area information, and handle any of your special needs or requests.
Our team is and always will be the key to our success.
We provide temporary housing solutions for those traveling for work, for those families who are in-between homes, for homeowners who have experienced property damage (we'll handle all your insurance claims for housing costs), those traveling for military or government assignments, students and faculty of local colleges, and we work closely with human resources departments for arranging corporate travel or executive housing as needed.
We understand the needs of those living away from their home cities, so our team is focused on helping professionals or families in the transition process to a new city with information and recommendations for all ages.  Whether its' school, dining, shopping, or nightlife, we will help you find what you're looking for.  Check out our website regularly for upcoming events in KY and TN, as well as reviews of local attractions.
We have a history of loyal customers, who have chosen our temporary housing services again and again, as well as recommending Ideal Corporate Housing to others.
Because We Listen ... We are the Best Lodging Option in the US
We not only listen but encourage feedback and reviews from our large customer base so we can continually improve our amenities and services.  Feedback from our guests has led to numerous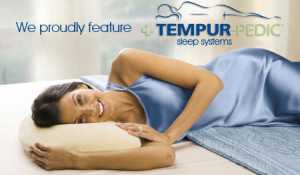 features being added over the years to further enhance our guest's lodging experience. A recent feature in our furnished apartments is the addition of a second TV to all of our 2/3 bedroom apartments for our guest's benefit.  We recognize the need for families, or individuals sharing an apartment, to be able to watch one program while other people may be using the second TV for their own entertainment.  All of our corporate apartments have dual DVD/CD players in the unit, too.  In our furnished apartments, we choose only the highest quality product lines from nationally recognized brands of furniture such as Ashley's Signature Design, Tempur-Pedic and Home Elegance.  We also offer the highest end PILLOW TOP bedding and sleep system upgrades on the market including TEMPUR-PEDIC, because we know how important a good night's sleep is to your visit.
Our apartments are cleaned by caring employees of Ideal Corporate Housing, not an outside cleaning agency who is paid by the job.  Our "in-house" linen facility means you will always have fresh linens delivered to you on the day of your apartment cleaning.  If you need extra linens or towels, please don't hesitate to ask!  Every apartment is turned around after a guest has left and must pass our 50 point inspection checklist before it is released to our pool of available apartments.  We believe our extra attention to detail regarding guest service is the reason we've managed to become the leading provider of upscale family/corporate housing.
Memberships
We are proud members of the following organizations: