The Advantages of Staying in Rented Furnished Apartments During The Holidays
If you're taking an extended vacation with your family during the holidays, trying to find suitable accommodations can be difficult. Nobody wants to stay in a hotel for weeks, and staying in your relative's spare bedroom for a month can quickly wear out its charm. If you are visiting family in Kentucky and Tennessee this season, consider renting a corporate apartment from Ideal Corporate Housing.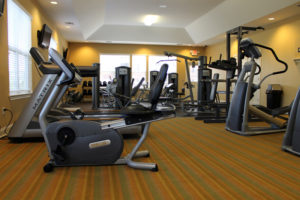 With affordable temporary housing options, these apartments are a great alternative to hotels. Here are a few reasons why:
Fully Furnished Living Area: At most hotel rooms, you're lucky if you have a coffee maker and mini fridge in the room. Our apartments, the rooms are fully furnished with a kitchen, living room, walk-in closets and dining room. With a spacious living area and kitchen, you could even host Thanksgiving or Christmas dinner in your apartment.
Room For The Family: Traveling with kids? You don't have to book separate hotel rooms or try to squeeze three kids into a bed. They have one, two, and three bedroom apartments available so the family can sleep comfortably.
Guaranteed Availability: We guarantee availability, no matter the time of year. This is especially useful if you need to travel unexpectedly, as many hotels are booked for holidays.
We offer quality extended stay lodging that will make holiday travel easier for you and your family. Whether you need to stay for a week or a few months, you're guaranteed a "home away from home" experience. Call (859) 273-3303 to book your apartment today.