How to make your Temporary Housing feel like Home
It's only natural to feel homesick and somewhat disoriented when you're traveling for an extended stay away from home, whether for business, training or education, military leave, if your in-between homes or if you're home has been damaged by fire or flood.  Although corporate temporary housing in furnished apartments and townhomes (provided by Ideal Corporate Housing) are a much better alternative than a hotel room, it still isn't your permanent home. So how can you personalize and feel more relaxed in your corporate housing?
Here are some tips to own your own identity and flair to your temporary living space: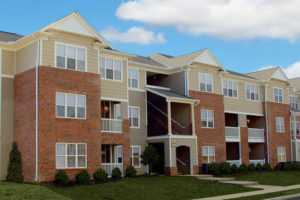 I. Add your style. Usually temporary corporate housing apartments are furnished in very neutral colors, for example Ideal Corporate Housing works closely with Upscale Furniture to provide high quality, beautiful dining, living and bedroom sets.  So add your own style and color with throw pillows, curtains, accent rugs, and bedding. Visit local thrift shops or antique stores and find a few vases, artwork or accent pieces to spruce up the rooms.
II. Bring the outside in. Adding a plant or two can really make any temporary space feel more like home. Choose plants or flowers that are found in your home region, that are easy to maintain and that can thrive indoors or on your patio or balcony. If you're lacking a green thumb or not staying for long enough to warrant plants, buy fresh flowers from your local grocery store.
III. Decorate the walls without violating your rental agreement. There are a variety of products that allow you to hang all shapes and sizes of frames on the wall that are then very easily removed without damage to paint or walls. Hang your favorite artist's masterpieces, pictures of family or friends, or even landscapes of your home region.
IV. Cook in your new kitchen. There's nothing that feels like home as cooking and preparing your favorite meals in your temporary apartment. The tastes and smells can trigger memories and emotions that bring back the feeling of being home.  Ideal Corporate Housing offers packages that include kitchenware, dishes and cookware.
"A number of behavioral studies have demonstrated that smells trigger more vivid emotional memories and are better at inducing that feeling of 'being brought back in time' than images." – Psychology Today.
V. Maintain a familiar routine. Do things that you would normally do at home on a regular basis: watch your favorite TV shows or movies, exercise when you usually do, read a book before bed, take a walk after dinner, or spend time with your favorite hobby.  Whatever your normal routine is at home, replicate it during your stay so you feel more relaxed, and also you'll readjust easier when you return back home.
Being away from home can be daunting and disorienting, but it also is a great time to explore a new city or region, get to know yourself better and try new things. In our next article, we'll discuss ways to get a taste of local flavor and culture.  If you are looking for local recommendations or tips on how to make your stay more comfortable, contact the friendly and helpful staff at Ideal Corporate Housing.
Call (859) 273-3303
Email:  [email protected]