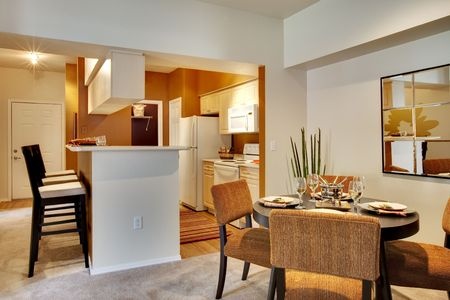 How to Downsize into Smaller Space
Typically in any given year, 14.19% of Americans move to a new city, state and country each year.   Whether you are relocating long or short term for work, for school or for military duty, you and your family will have to make many adjustments during the transition from your home to your rental.  One of the biggest adjustments is adjusting to your new smaller living space, oftentimes that being a rental or temporary furnished housing.  So how do you adjust to your new 'home away from home'?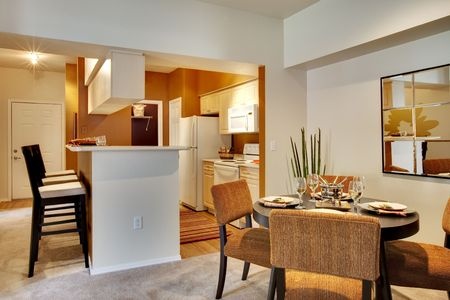 If you're leaving your home permanently, take time to plan ahead.  Decide which items you'll be bringing with you and which you'll be selling or donating. Go through each piece of furniture and accessory in your home, decide if it has purpose, functionality or sentimentality. Choose quality and multipurpose over quantity. If you're leaving your home permanently but not ready to set up house in your new location, rent a storage unit for the pieces, paperwork and items you won't need on a daily basis.
Declutter and reduce stress. Take this time in your new space to live a simpler life, free of distractions, and focus on the purpose of your move, whether that be a new position, new military assignment or furthering your education. Take this time to declutter your life. Excessive clutter is often a symptom and a cause of stress and can affect every facet of your life, from the time it takes you to do things to your finances and your overall enjoyment of life.
"Be conscious of what you let into your mind, life and environment, and how you choose to spend your time and resources moving forward. This is the secret to feeling whole and living well." -Mary Dykstra, CPO of National Association of Professional Organizers
Think positively and focus on the pros.  Yes, there are going to be sacrifices in familiarity, in living size and enduring feelings of homesickness, but try to focus on the positives.  When you rent from Ideal Corporate Housing, our furnished apartments and townhomes are located in amenity-rich communities.  Although the space might be smaller than your home, focus on the pool, the hot tub, the clubhouse, the fitness center and dog park that is included in your corporate housing. Yes you may have less of your stuff and less living space, but take time to focus on your health by walking, biking, swimming and working out.
Make your move as easy as possible.  With our corporate temporary housing, we offer furnished one, two and three bedroom apartments that are fully equipped with housewares, kitchenware and linens. Our furnished apartments feature large spacious floor plans including a fully-equipped kitchen, dining area with dining table/chairs, separate living room and bedroom, walk-in closets, and a large bathroom. We don't require leases and only require a week's notice when you'll be vacating the temporary housing.  That way if you are currently looking to buy or may be transferred with little notice, you have the flexibility to leave without paying penalties of leasing directly with the communities. Our apartments are cleaned by caring employees of Ideal Corporate Housing, not an outside cleaning agency who is paid by the job.  Our "in-house" linen facility means you will always have fresh linens delivered to you on the day of your apartment cleaning.
Take time to enjoy your temporary home and explore your new city, seeing the local attractions, experience local food and crafts. Enjoy the simpler life and you may decide that living simply is more than just temporary for you and your family. Call Ideal Corporate Housing today for a simple, easy quote over the phone. Call Ben today at 865.266.8224.