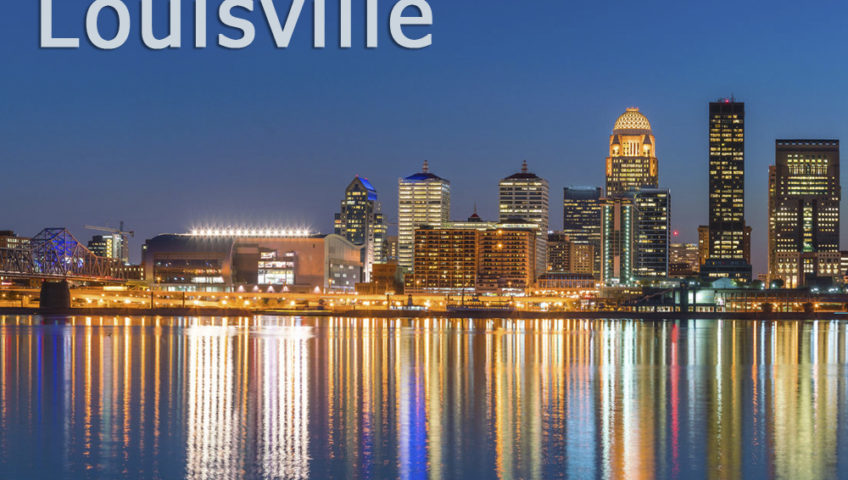 Get Lost in Louisville KY
LOUISVILLE IS A PLACE WHERE POSSIBILITIES COME TOGETHER.
If you're visiting or staying in Louisville KY for business, school, military travel or even personal reasons, make sure to take a little time to get to know the many sides of this uniquely diverse destination city, also known as the "Gateway to the South".  But Louisville is an entirely different brand of Southern, from its food, bourbon, live music, art culture, rich history, sports venues, as it's home to legendary icons like Muhammad Ali, Thomas Edison, Tom Cruise, Joan Osborne and even Colonel Saunders.

Louisville is proud to offer boundary-pushing twists on Southern cuisine that have made them one of the "10 Best New Food Cities" in America. And don't forget the Urban Bourbon Experience, featuring the world's only, city-wide trail filled with award-winning micro-distilleries, exhibits and craft cocktail destinations. Louisville boasts an abundance of attractions like the legendary Churchill Downs, Louisville Slugger Museum & Factory, and the Muhammad Ali Center.
Louisville is the largest city in Kentucky with a population of  760,000 (according to the 2014 census); and one of two cities in Kentucky designated as first-class, the other being the state's second-largest city of Lexington. Louisville is the historical seat and, since 2003, the nominal seat of Jefferson County. Since 2003, Louisville's borders have been the same as those of Jefferson County because of a city-county merge, known as Louisville Metro. 
History
The first European settlement in the vicinity of modern-day Louisville was on Corn Island in 1778 by Col. George Rogers Clark, credited as the founder of Louisville. Several landmarks in the community are named after him. Two years later, in 1780, the Virginia General Assembly approved the town charter of Louisville. The city was named in honor of King Louis XVI of France, whose soldiers were then aiding Americans in the Revolutionary War. Early residents lived in forts to protect themselves from Indian raids, but moved out by the late 1780s.. In 1803, explorers Meriwether Lewis and William Clark organized their expedition across America in the town of Clarksville, Indiana at the present-day Falls of the Ohio opposite Louisville, Kentucky.  For more local history, visit The Carnegie Center for Art and History, which offers local history and contemporary art exhibits. [More info]
The Bourbon
Though bourbon can be produced anywhere in the United States, the majority of the world's favorite brands are still being made in Kentucky much the same way they have always been. We invite you to travel throughout Bourbon Country (Louisville KY) to take in the many sites and attractions that toast their signature export. Tour heritage sites, working distillery tours, tasting rooms, a whiskey museum, cooperages, world-class bourbon bars and restaurants, whiskey shops with hard to find bourbons, bourbon chocolate shops and hotels with bourbon themes. [More info].
The Kentucky Derby
Louisville is the home of Churchill Downs, where the Fastest Two Minutes in Sports becomes two fun-filled weeks of food, bourbon, shows, traditions, and fun events! Since 1875, the Kentucky Derby is the most prestigious annual horse race in America, and the first jewel of the Triple Crown of Thoroughbred Racing. The Kentucky Derby is a bucket list item recognized in the popular book "1000 Places To See Before You Die".  When is it? The Kentucky Derby is always held on the first Saturday in May. The 143rd Kentucky Derby will be on Saturday, May 6, 2017.
You can visit the Derby Museum all year round, take a tour and experience the history of the event with over 20,000 items, consisting of artifacts and library materials. Artifact collections include items belonging to renowned trainers H.A. "Jimmy" Jones and Woodford C. "Woody" Stephens and world famous jockey Bill Shoemaker. [More info about the Derby and the museum]
The Louisville Slugger
Louisville Slugger has been making baseball bats since 1884, when 17-year-old Bud Hillerich crafted the company's first bat for a local superstar hitter. Over 125 years later, the Hillerich family still owns the business and still prides itself on the customer service that goes into every bat produced for the pros. At Louisville Slugger Museum & Factory, experience history-in-the-making as you stroll through the actual factory where world-famous Louisville Slugger bats are created. Guests are invited to learn about the Official Bat of Major League Baseball–Louisville Slugger, see the world's biggest bat, crawl through a huge baseball glove, catch a 90-mph fastball, count the homerun notches Babe Ruth carved into his Louisville slugger bat, and step into our batting cages and take some swings. [More Info]
Kentucky Science Center
The Kentucky Science Center is a nonprofit educational institution that encourages people of all ages to enjoy science, mathematics and technology in a stimulating and engaging environment that is educational as well as entertaining.  KentuckyShow! is a 32-minute breathtaking, multimedia show of the people, sights and sounds of the state woven together in a high-definition production that will excite your senses and steal your heart. The show explores the ways Kentucky's past, present and choices for the future converge to create an utterly unique and powerfully engaging place. KentuckyShow! is 32 minutes-long and runs daily at 1pm at the Kentucky Science Center. [More info about the science center and the KentuckyShow!]
The Greatest
The Muhammad Ali Center's innovative and immersive visitor experience, public and educational programming, and global initiatives carry on Muhammad's legacy and inspires exploration of the greatness within ourselves. Guided by Muhammad Ali's six core principles, the Muhammad Ali Center features an interactive museum, educational programming, and special events to inspire young adults and adults to pursue greatness in their own lives, communities and countries. The Ali Center includes an amazing five-screen orientation theater film, historic Civil Rights era media footage, an interactive timeline of Ali's life, video of Ali fights, hands-on boxing fun, two art galleries, children's Hope and Dream wall, retail store, cafe and more. [More info]
---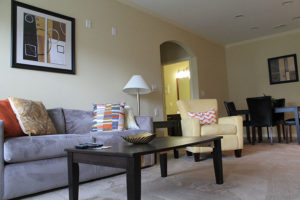 There is so much more in Louisville, KY to see, learn, explore, taste and savor, so if you're staying in town for a few days, weeks or months, we hope you get the opportunity to get lost in Louisville.  If you're looking for corporate housing or temporary housing in Louisville KY for work, for school, military or school travel or even if you're in-between homes, let Ideal Corporate Housing get you situated with our furnished apartments, which are the ideal choice for the traveling guest when compared to hotel accommodations. Ideal Corporate Housing's advantage over hotels is that we offer 1, 2, and 3 bedroom units for families or groups to share instead of booking multiple hotel rooms. Weekly housekeeping with fresh linens provides our guest(s) with privacy while also ensuring a properly cleaned apartment.  And each guest has access to the community's amenities including a swimming pool, and fitness and business centers.
Call our friendly staff to get a quote at (859) 273-3303 or get started with or Quote Form.