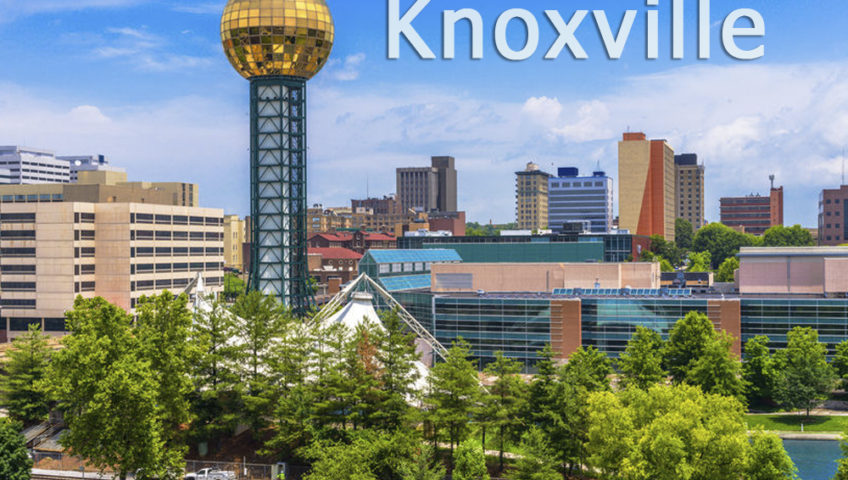 Celebrating the Holidays in Knoxville TN
Surviving Homesickness During the Holidays
Each year, 12% of American make considerable moves for work, school or family reasons, not including those who move on a temporary basis for corporate travel, military, or school.  Although this is the most wonderful time of the year, those who have recently moved may be feelings especially homesick and blue during the holiday season. Some will travel back to their hometown during the holidays but many cannot afford the money or time away from their work projects, especially if the move is temporary in nature.  What should you do to encourage the holiday spirit for you and your family during Thanksgiving, Christmas and New Years Eve?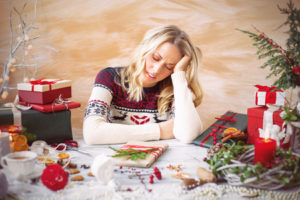 First of all, try to connect with family and friends as much as you can during your time away from them. Send them holiday cards, buy and ship their Christmas presents with instructions not to open them until Christmas morning, and skype, text or email with them regularly preceding and during the celebration.  That way, you've brought a little of them to your new location and you also become a part of their holidays even though you may be hundreds or thousands of miles away.
Second, decorate inside and out to bring the holiday spirit into your new house or apartment, even if you're living in temporary corporate housing. You can still do much with temporary hanging hooks and adhesives to create a fun and festive atmosphere. Try to continue your long-held family traditions that you enjoy each year even if you're away from home. Get a tree, get your kids involved and invite new friends over to help decorate.  Don't be afraid to make new traditions since your move can be a new beginning for your family, as well an opportunity to make new memories that will eventually make even your temporary housing feel more like home.
Third, get out and look for local holiday events and celebrations. Check out local calendars (Tourism Bureau, Chamber of Commerce, City Government websites, local school and church calendars) to find out what is happening in your town during the holiday season.
Ideal Corporate Housing, provides lease-free short-term or long-term temporary housing in KY, TN and WV so we try to help our residents feel more at home by providing links to local calendars, attractions and visitors information via our website, blog and social media. We hope to provide as much information about our clients' locations (whether temporary or not) so they can get to know the area, explore local attractions and immerse themselves in local traditions (including the holidays) which increases the quality of their stay.
If you've recently relocated to Knoxville, TN, there are plenty of opportunities to get to know the community during the holidays with these fun, family-friendly holiday events:
November 25 – December 24:  Elf on the Shelf Scavenger Hunt
The Elf on the Shelf® is a magical Christmas tradition recognized in households around the world. This year some of these magical scout elves will be sent from the North Pole by Santa and will land in Knoxville, Tennessee to be adopted by more than two dozen downtown Knoxville businesses. Families are invited to explore downtown and find where these little scout elves have landed each night for a fun-filled, holiday scavenger hunt. Children of all ages can be a part of this community-wide Elf on the Shelf scavenger hunt as Santa's helpers land each day in Downtown Knoxville. Scout elves will return to the North Pole for the season on December 24.  [More info]
November 25 – January 8:  Peppermint Trail of Treats
Find all things peppermint in Downtown Knoxville. Stroll through streets decked in 100,000+ lights with peppermint-themed windows and decor, skate with Peppermint Panda at the open-air ice rink, and explore the Peppermint Trail of Treats. Downtown Knoxville restaurants, coffee shops, bars, and boutiques will be featuring peppermint pleasures throughout the season. So get ready for peppermint coffees, peppermint brownies, peppermint cocktails, peppermint, peppermint, peppermint. Follow the trail of peppermints covering the sidewalks of Downtown Knoxville and see what peppermint surprises you'll discover. [More info and list of locations]
November 25 – December 31:  Christmas in the City, Knoxville TN
Christmas in the City is Knoxville's most anticipated winter festival with a host of events throughout the city. Our city dresses for the holidays with lighted trees and decorations – including the popular and growing Up on the Rooftops displays – plus dozens of events guaranteed to bring holiday cheer!  [More info] Events include:
Regal Celebration of Lights on November 25th, 6-9pm
WDVX Holiday Ho Ho Hoedown on November 25th, 6:30-9:30pm
Holidays on Ice Open Air Skating (presented by Home Federal Bank) on Nov. 25 – Jan 8th.
WIVX Christmas Parade, December 2, 7pm
Christmas in Chilowee, December 9th, 6-9pm
Tour de Lights at Market Square, December 16, 7pm
New Years on the Square (at Market Square), December 31st, from 9pm Live Music to Ball Drop at Midnight.
November 25 – December 22:  Christmas Lantern Express
All aboard the Christmas Lantern Express! Before departure, enjoy hot chocolate and gingerbread men at the depot. Onboard the train hear local celebrities read "The Christmas Lantern" book by Karen C. Bishop and visit with Santa, who gives each child a small gift. This trip will last 90 minutes to 2 hours. Become a part of this Knoxville tradition. [More info]
December 3 – 10: The Nutcracker by the Appalachian Ballet Company featuring the Knoxville Symphony Orchestra
The Appalachian Ballet Company will present the annual holiday tradition – The Nutcracker in their 45th anniversary season. The production features live music by the Knoxville Symphony Orchestra. The Appalachian Ballet Company will present four public shows. Two shows at Clayton Center for the Arts, Maryville, TN; and two shows at 500 Howard Baker Jr. Avenue, Knoxville Civic Auditorium & Coliseum, TN.
Dancing the role of the Nutcracker Prince will be Australian dancer,  AaronSmyth. This international guest artist will be partnering ballerina Kylie Morton Berry, the Sugarplum Fairy, formerly with North Carolina Dance Theatre. Both audience favorites, Smyth and Berry performed together in the spring of 2015 at the Tennessee Theatre in ABC's production of Cinderella and in last year's Nutcracker performance. This year's production will include several new pieces of choreography featuring guest artists David Ward from BalletMet as the Snow King and Jeff Wolfe as Herr Drosselmeyer. William Cannon returns from New York to dance the role of the Arabian Prince with Koura Wright as the Princess. New sets, props and costumes will bring the charming and spellbinding production to life. [More info and tickets]
December 16-18:  "A Christmas Classical" Clayton Holiday Concert presented by the Knoxville Symphony Chamber Orchestra
Newly-appointed KSO Music Director Aram Demirjian is joined by special guests, including the Knoxville Choral Society and GO! Contemporary Dance Works for the annual Clayton Holiday Concert – East Tennessee's greatest holiday tradition! Enjoy all your holiday favorites, "Suite from The Polar Express," an audience sing-along and even an appearance by Santa himself! This concert is sponsored by Clayton Bank, Clayton Homes and Clayton Volvo. There will be four chances to see this fantastic concert. [More info and tickets]
December 16:  A Very Kacey Christmas
Two-time Grammy award-winner Kacey Musgraves will be ringing in this holiday season by launching her very first Christmas Headlining Tour 'A Very Kacey Christmas Tour'. The tour will feature Kacey showcasing songs off her upcoming debut Christmas album, A Very Kacey Christmas (Available October 28), at the Tennessee Theatre. [More info and tickets]
"I'm so excited to tour my first Christmas album and to get festive with this music! It was such a blast to make," said Musgraves."I'm making sure these are going to be some very magical nights!"
November 22 – December 2:  Holiday Canstruction
Come check out all of the holiday-themed art projects made out of canned foods created by local architects, engineers, contractors, designers, and students, all the while fighting hunger as every can used will be donated to Second Harvest Food Bank of East Tennessee. At the Knoxville Convention Center in Downtown Knoxville, TN. [For more info]
November 23 – 27:  Fantasy of Trees
This 32nd annual celebration is a fabulous event filled with hundreds of sparkling holiday trees to see, decorations galore, and gift shops a plenty to find just the right gift this season. Make a craft, decorate a gingerbread house, or visit with Santa. Proceeds benefit East Tennessee Children's Hospital. See website for more details. HIGHLY RECOMMENDED. Adults $8, children 4-12 $4, 3 and under free, Family 4 Pack $20. *You can also find a coupon in your Knox Co. Schools Coupon Book and the Knoxville News Sentinel!* At the Knoxville Convention Center in Downtown Knoxville TN. [More info]
November 23 – December 11:  Charles Dickens "A Christmas Carol" adapted by Edward Morgan and Joseph Hanreddy
The tradition continues – anew! With a BRAND NEW LOOK and a NEW ADAPTATION, we return with a classic holiday favorite. Join us as Ebenezer Scrooge gets one last chance for redemption when he sees his past, present, and the possibilities for the future with four persuasive ghosts. Directed by Kathleen F. Conlin. At the Clarence Brown Theatre, at the University of Tennessee. [More info and tickets]