2 Reasons Digital Nomads Should Choose Furnished Apartments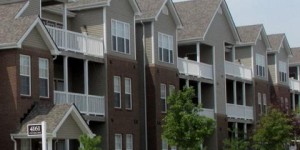 Just a few years ago, the "digital nomad" concept was totally unknown. But now, in a world where cutting-edge technology is advancing and evolving the way people work every day, it is a very real thing. Ideal Corporate Housing provides corporate temporary housing in Kentucky and Tennessee and prides itself on being of service to digital nomads in need of housing.
Whether the guest is on vacation, but still in need of wireless internet, or working on a company funded project, it becomes imperative for the digital nomad to stay "connected" at all times. Ideal Corporate Housing recognizes that one of the most important selection criteria in choosing our lodging option is to provide viable wireless internet in all of our apartments. Our corporate housing specialists discuss two key reasons why digital nomads should choose furnished apartments for rent by Ideal Corporate Housing.
Ideal For Short-Term Stays: A digital nomad may only need housing for as little as 1 week or as long as a six month period. With such flexible lodging options, it becomes imperative that the digital nomads internet is working. Our guest services department makes sure that EVERY corporate apartment has a working wireless internet prior to the guest's arrival. We provide all of the necessary instructions (login info, passwords, and diagrams) during the introductory arrival email. Should the digital nomad have problems during their stay with the wireless provider, Ideal Corporate Housing makes sure that the problem gets resolved promptly. Opting for a rented space that is already furnished greatly alleviates the stress of relocation/work projects for a digital nomad. They can relax knowing they will be in a living space that is already supplied with everything they need for the digital world.
The Perfect Quiet Spot: Because digital nomads don't have a traditional office to secure as their work space, they are often forced to set up camp at noisy cafes or other public locations. But furnished apartments through Ideal Corporate Housing not only offer immaculate living headquarters, but the perfect work spot to get projects done in peace.
For more information on the services offered by Ideal Corporate Housing, call the team today at (859) 273-3303. They are happy to speak with any digital nomad or other working professional about housing options.