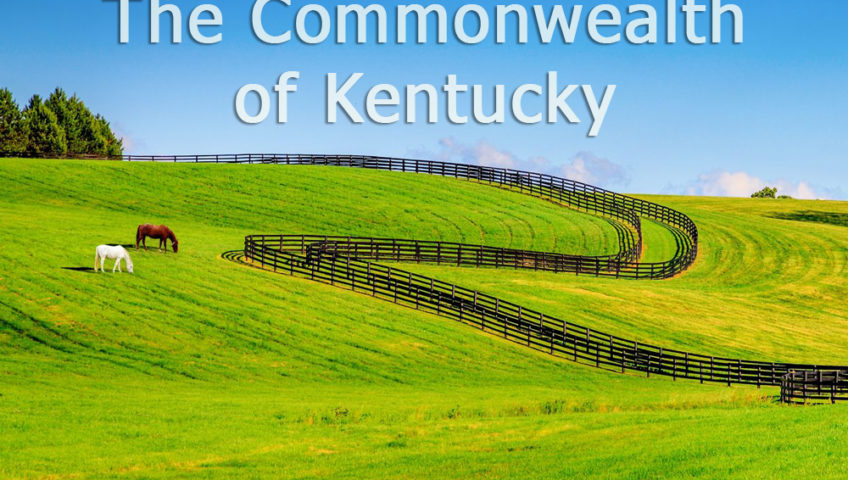 Ideal Corporate Housing provides Kentucky, West Virginia, & Tennessee with quality, affordable and professional furnished corporate housing options since 2016.  The Commonwealth of Kentucky is one of four U.S. states constituted as a commonwealth (the others being Virginia, Pennsylvania, and Massachusetts). Originally a part of Virginia, in 1792 Kentucky became the 15th state to join the Union. Kentucky is the 37th most extensive and the 26th most populous of the 50 United States.  We not only serve the beautiful Bluegrass State, we live here, were born and raised her and we know it well, and therefore can help make you feel at home here for as long as you stay.
We provide temporary housing solutions for those traveling for work, for those families who are in-between homes, for homeowners who have experienced property damage (we'll handle all your insurance claims for housing costs), those traveling for military or government assignments, students and faculty of local colleges, and we work closely with human resources departments for arranging corporate travel or executive housing as needed.
Kentucky Cities we provide Corporate Housing
Ideal Corporate Housing provides quality corporate housing, temporary furnished rentals in the following cities in Kentucky:
Lexington
Louisville
Bowling Green
Owensboro
Covington
Richmond
Georgetown
Florence
Hopkinsville
Nicholasville
Elizabethtown
Henderson
Frankfort
Jeffersontown
Paducah
Radcliff
Ashland
Madisonville
Murray
Erlanger
Winchester
St. Matthews
Danville
Fort Thomas
Shively
Shelbyville
Newport
Berea
Glasgow
Bardstown
Shepherdsville
Somerset
Campbellsville
Lawrenceburg
Mayfied
Paris
Alexandria
Versailles
Maysville
Edgewood
Harrodsburg
Morehead
Corbin
Pikeville
Russellville
Leitchfield
Princeton
Monticello
Central City
Williamsburg
Hazard
Cynthiana
Fun Facts about Kentucky
Kentucky is known as the "Bluegrass State", a nickname based on the bluegrass found in many of its pastures due to the fertile soil.
The precise etymology of the name "Kentucky: is uncertain, but likely based on an Iroquoian name meaning "(on) the meadow" or "(on) the prairie". Others have put forth the possibility of Kenta Aki, (translates as "Land of Our Fathers") which would absolutely come from Algonquian language and, therefore, would probably have derived from the Shawnees.
The Kentucky Derby is the oldest continuously held horse race in the country. It is held at Churchill Downs in Louisville on the first Saturday in May.
Mammoth Cave is the world's longest cave and was first promoted in 1816, making it the second oldest tourist attraction in the United States. Niagara Falls, New York is first.
Kentucky is the state where both Abraham Lincoln, President of the Union, and Jefferson Davis, President of the Confederacy, were born. They were born less than one hundred miles and one year apart.
Whiskey may be made everywhere from Brooklyn to Scotland but in 1964, Congress declared bourbon "America's Native Spirit." That means to be called bourbon, it must be made in the U.S. But really, everyone knows that means Kentucky—95 percent of the world's bourbon is made in Kentucky.
There are more than 450 horse farms nurturing champion horses of all breeds in the Bluegrass region.
Pikeville annually leads the nation in per capita consumption of Pepsi-Cola.
The song "Happy Birthday to You" was the creation of two Louisville sisters in 1893.
There is a legend that the inspiration for Stephen Foster's hymn like song "My Old Kentucky Home" was written in 1852 after an unverified trip to visit relatives in Kentucky.
Post-It Notes are manufactured exclusively in Cynthiana. The exact number made annually of these popular notes is a trade secret.
Daniel Boone and his wife Rebecca are buried in the Frankfort Cemetery. Their son Isaac is buried at Blue Licks Battlefield near Carlisle, where he was killed in the last battle of the Revolutionary War fought in Kentucky.
Kentucky's Unbridled Spirit