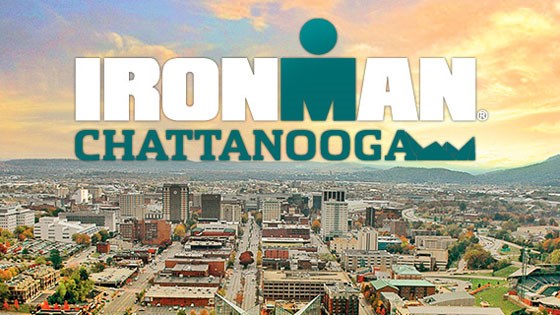 "Whoever finishes first, we'll call him the Ironman."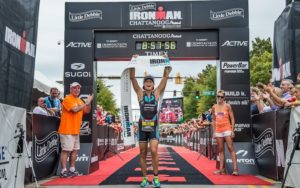 These were the words spoken by John Collins at an awards banquet for the Waikiki Swim Club in Hawaii. Collins and his wife had participated in triathlons in San Diego before and had decided to combine three of the toughest endurance races on the island. On February 18, 1978, 15 of the fittest swimmers, bikers and runners became the first competitors of the Ironman Competition. This race in it's 39th year, is a 17 hour competition which includes a grueling 2.4 mile swim, 116 mile bike and a 26.2 mile run.
Since its inception, Ironman has now gone global. Chattanooga became the 11th US city to host the Ironman beginning on September 28, 2014, with the benefit of "showcasing the city's dramatic landscape and idyllic weather." The Chief Executive Officer of Ironman, Andrew Messek, said, "We are thrilled to bring Ironman here and to partner with the city to deliver a top level event." In 2016, this event brought in more than 2,700 athletes ages 18-80 from 47 states and 28 countries. The economical impact was estimated to have brought in $13.26 million to the Chattanooga area. The event organizers anticipate even more of an impact at the Ironman Competition in September 2017.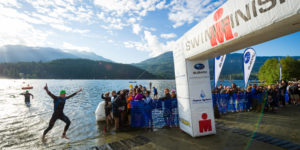 If you have decided to take on this amazing challenge, you've more than likely have already began training for the event, as many start six months to one year prior.  It is recommended to spend a minimum of eight hours over 6 days a week swimming, running and cycling, with one day of rest. You can find a six-month training schedule at Ironman.com.  Many competitors will relocate to the competition location weeks, even a month, prior to the event so they can get to the know the course well and get acclimated to the area prior to the race. Ironman competitors would rather stay in temporary furnished housing than a hotel, so Ideal Corporate Housing has the perfect solution with various locations in Chattanooga TN.
We provide quality, affordable temporary housing for short and long term needs. We offer a wide variety of communities to choose from in Chattanooga TN. Our fully furnished apartments are an excellent alternative to a hotel. Here are just a few reasons why our corporate apartments are the ideal option for your lodging and temporary housing needs:
We offer you all the comforts of home while giving you all the luxuries of a fancy hotel at a more fair price than our competitors.
Our availability is guaranteed no matter how long you choose to stay with us.
Our apartments all come with fully equipped kitchens as well as cookware so you can prepare your own meals.  This is really important for athletes in training to make sure you get the proper nutrition for their body's specific needs. All you need to bring is your food…..we will provide the utensils, pot and pans, plates, glasses and everything else you need to prepare and eat your meals.
If you need more training options,  there's a pool at all of our complexes and access to fitness centers to keep you in tip top condition before the competition.
And after training and sweating all day, surely you will have need of laundry services. No worries, we have you covered.  There's a washer and dryer in each apartment/townhome for your use.
With our spacious one, two and three bedroom apartments, feel free to bring your entire family of cheerleaders to stay with you. There are several floor plans to choose from and we would be glad to make any needed changes to make your stay is even more enjoyable.
It's our goal to to ensure each guest's happiness and comfort. To book your temporary furnished housing, please call us at 865-266-8224 or fill out our Request a Quote form and we will contact you with the perfect apartment or townhome to fit your specific needs. We look forward to hearing from you and wish you a successful completion of the Ironman race!