​The Top Advantages of Corporate Housing vs. Renting Directly From Apartment Communities
When business or work calls for a cross-country move to Kentucky or Tennessee or surrounding areas, turn to Ideal Corporate Housing instead of a real estate agency or an independent apartment community. With over a decade in the industry, the company will set you up with high-quality executive housing to make you feel right at home.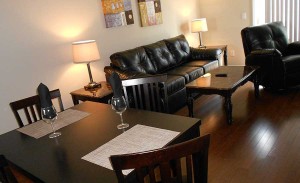 Why choose corporate housing over renting? Take a look at the top reasons:
No Lease or Minimum Terms: Don't know how long your services will be needed? Corporate housing offers business travelers a home-away-from-home feel, without the need to be locked into the same space for a year or more.
Shorter Notice to Vacate Requirements: With regular rental lease agreements, the typical clauses often call for a 30- or 60-day notice to vacate. This isn't the case with corporate apartments. These shorter vacate requirements, therefore, offer you peace of mind to go and please as the deal ends.
One-Stop Shopping: Who wants to visit dozens of potential apartments all over multiple towns while in between homes? Not only does Ideal Corporate Housing offer multiple communities in their inventory to choose from, they also offer these in central locations to shopping, dining, and entertainment.
No Utility Responsibilities: In traditional rentals, tenants are responsible for setting up and paying for utilities in their names.We save you time and hassle by providing an all-inclusive rental package, which covers utilities and housekeeping.
Ideal Corporate Housing is the largest provider of corporate apartments in Tennessee and Kentucky. These are perfect for government and business travelers seeking extended stay lodging options with homelike features. To see the options available to you, call Ideal Corporate Housing  at (859) 273-3303.